Police and military rape children, all the time
By Christopher Rice
The act of rape can happen anywhere, and anyone could end up the victim, although women and children are particularly vulnerable.
We have all heard about Steve Green and the rape of a young Iraqi girl, after her parents and sister were murdered. The rape victim was also murdered and they attempted to burn her body. That is an act of a group of men who have abandoned morality and inflicted their sadistic wishes on someone else.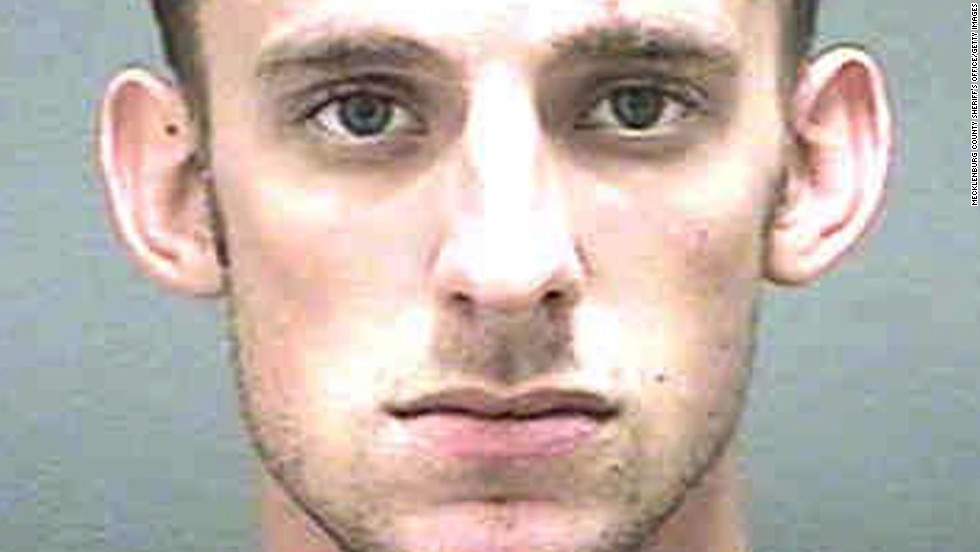 Related article:
Children tortured before parents, raped, all covered up by Bush/Cheney and our media
Blackwater actually recruited young girls to act as prostitutes. Since these are underage girls, that is statutory rape, or worse.

Ex-employees claim Blackwater pimped out young Iraqi girls



The declarations describe Blackwater as "having young girls provide oral sex to Enterprise members in the 'Blackwater Man Camp' in exchange for one American dollar." They add even though Prince frequently visited this camp, he "failed to stop the ongoing use of prostitutes, including child prostitutes, by his men."

In Iraq, we have lots of examples of sexual torture and rape done by US forces or US mercenaries.
Related article: Ohio trooper advertised "traffic stop sex" on Craigslist
(AFP) - Ben Ouedraogo hasn't been able to sleep since the discovery of a video that appears to show a French soldier sexually abusing his fiver-year-old daughter at a swimming pool in Burkina Faso.
Personally its my opinion that if these allegations are in fact true the accused should be put to death. Child molesters/ child murderers are the worst type of savage there is and they deserve no mercy. My other thought is why would the mother invite two strangers into her home. I am not blaming her but come on use some common sense. I understand that when people see a person in uniform such as military personal, a police officer, a fireman, a doctor and even a judge most people automatically assume the person in uniform is a very good trustworthy individual. Most are but that does not mean all of them. There have been many criminal cases in which a person in uniform or holds a prestigious position has committed horrible crimes such as the accused in this case.
Related article: Racketeering, Smuggling, Sex with Guards: Forty-four charged in Baltimore jail scandal
Another thought goes out to you people who go out to bars or clubs, meet someone there then go home with them because they are 'hot or sexy". I am addressing the females especially. There have been many women and some men who have met someone at a bar or club thinking they found a great person or someone to "hook up with" but sadly the person who was suppose to be so sexy or great is actually a monster in disguise. A lot of women have been raped or murdered by some "nice guy" they met in a bar so people need to be smarter. Inviting strangers into you're home is not very smart no matter how nice they appear to be when you first meet them.
I hope justice is swift and severe for the pig who would dare to touch these kids or any child inappropriately. I hope these baby's get the love and counseling they will need to overcome this and my same wish for the father.
Millions of children are subjected to this type of thing and even worse every day around the world, most by their own family members or "family friends." It is not news that UN forces sexually abuse and even rape while they are stationed in these countries where they are supposed to be "peacekeeping."
My heart goes out to this father. That is why I never leave my son out of my sight. You can't. You cannot trust anyone! I read the stories and even your own family can't be trusted. Sad but you have to use your judgment. If you have a doubt or a gut feeling than you better go with it. And we must speak to our children about the "don't touch" areas. There are so many sick and perverted people out there.
This is the second report of abuse perpetrated by French soldiers against the most innocent of the civilians they were assigned to protect. The second report! And the only reason they were reported is because, in this case, they forgot their GoPro or, in the car case, a UN report was leaked. How many incidents went unreported? How often have soldiers of any force committed such abuses against civilians of any nation?