Woman linked to deputy shooting sentenced for prostitution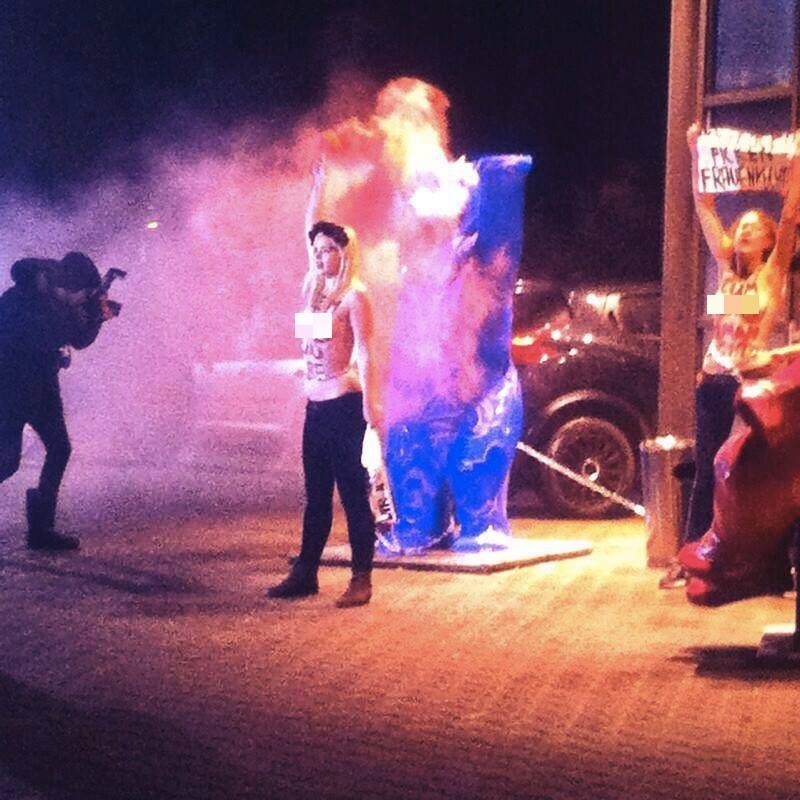 Femen activists chained themselves to the entrance of the Artemis club in Berlin (Facebook)
VIERA, Fla. (
AP
) — A Florida woman involved in a sex sting that led to the resignation of two sheriff's deputies has confessed to running a prostitution business from her home.
Florida Today (
http://goo.gl/wCu4JL
) reports that 42-year-old Mary DeRossett pleaded no contest to the two charges Monday.
DeRossett was sentenced to 180 days in jail for prostitution and resisting arrest.
Authorities say she was running a prostitution business from her Port St. John home that she shared with her uncle, 65-year-old John DeRossett.
Authorities say Mary DeRossett kept a record of her clients that included the names of two deputies, who have since resigned.
John DeRossett faces attempted murder charges for shooting and wounding a deputy while the deputy was serving a warrant for Mary DeRossett's arrest in August.
This blog has been shifted!
(Due to Censorship) Blog has been shifted to:
http://www.copsrcorrupt.com/
Articles and videos from now on will be posted at:
Underground America Inc.
Follow on
YouTube
and Twitter
NEW!! Underground Forum Post anything!!
PLEASE EXCUSE OUR DUST -C.RICE