Law Enforcement Misconduct Statistics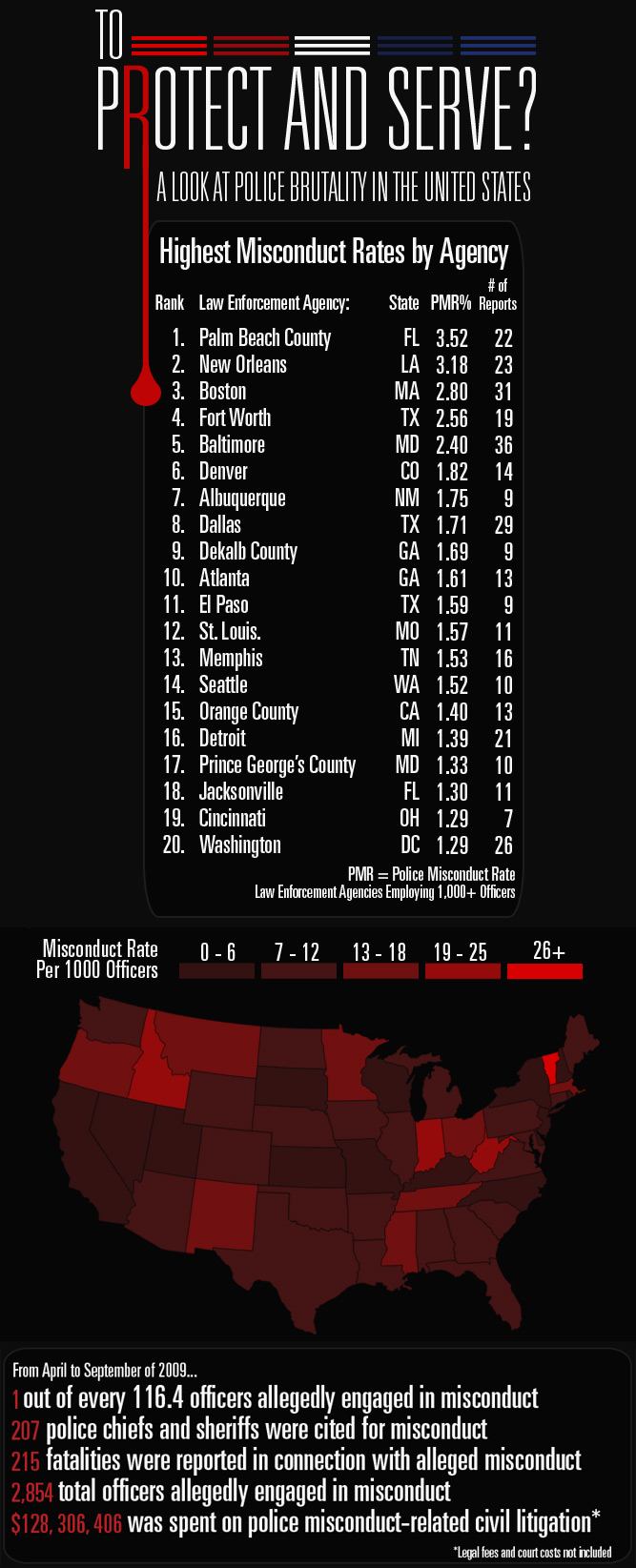 According to a recent study published by injusticeeverywhere.com police have bad reputation across United States with a reason. The following, is a look at the various police brutality rates across America. Of course, this begs the questions, are they really there to "protect and serve"?
We can no longer in good conscience trust the criminals to police themselves. Link to this article from forums and blogs. Mention it with links in your comments on blogs. PROMOTE IT.